Teaching the Concepts of Superior Golf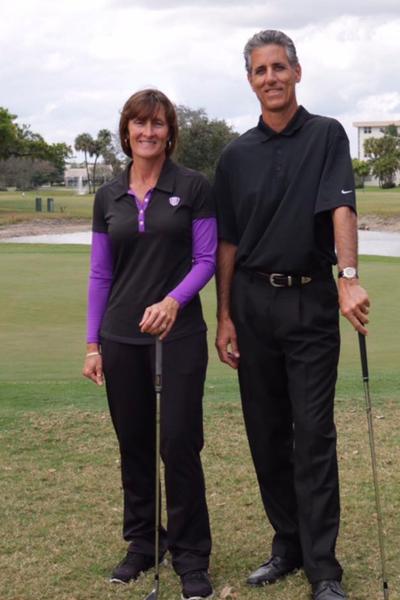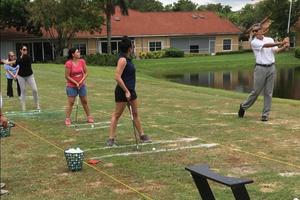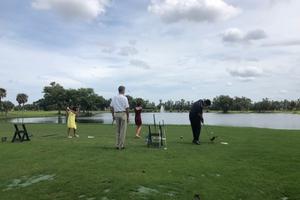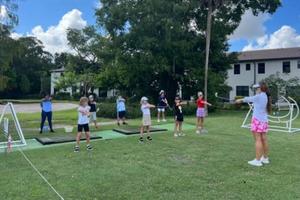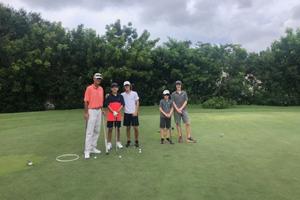 Welcome to Conte's Palm Aire Golf Academy
We are one of the most established and recognized Golf Academies in South Florida. Conte's Palm-Aire Golf Academy was previously listed as among the top 8 teaching facilities in the United States by "GOLF for women" magazine, August 1999.

Come benefit from over 125 years of teaching experience with the Conte's and their PGA / LPGA professional staff. We provide world-class instruction in a friendly, family-like atmosphere. We offer complete golf instructional programs for every level player, beginner to tour professional. Our goal is to make learning and to improve both fun and enjoyable as you attain a clear understanding of each lesson which in turn leads to more productive practice.

We will help clarify many misconceptions people have about the game by showing the importance of sound fundamentals, proper swing principles, and the critical understanding of cause & effect; This will save you many years of fruitless effort, help you create consistency in your game and allow you to achieve a swing that will last a lifetime.

Palm Aire Country Club is the home to 3 outstanding Championship golf courses, as well as 2 beautiful practice facilities, including a driving range, putting green, chipping/pitching green, and practice bunkers. Palm Aire CC has also been the host of many professional and national amateur tournaments over the years.
"If you are serious about your game – Isn't it time you became serious about your improvement through proper instruction?"
Offering Complete Game Improvement for all Levels.
My son has been learning from Mr. Conti himself since he was five, and the experience has been very rewarding. It's been priceless to witness my son's golf skills developing ongoing. We highly recommend the academy for children and adults alike.
I did a playing lesson with Stephen Conte and the experience was great. I am a below average golfer who has played for the last ten years. Ultimately my goal was to go out and not embarrass myself when playing in a corporate outing. After a couple of hours with Stephen he really addressed some fundamental mechanics of my swing that I now see pathway for me to be a very decent golfer. Stephen followed up by sending me notes as well as a video of one of my better shots. When returning to the area I'll look to do a lesson with Stephen regularly.
I started taking lessons with stephen as a total amateur who maybeeee hit 10 balls with an iron in my life. By the end of my very first lesson I was hitting solid, straight shots. He taught me mechanics and how to make contact inside of one hour, which is pretty amazing. Stephen knows how to teach you in a way you can relate to and gives you little pearls of wisdom that will stick in the back of your head every time you go to take a swing. I signed up about a month ago for 5 sessions initially and am now on my 7th and I plan on continuing with more. I have friends coming in town next week for a golf trip and in just 7 lessons I am confident enough to go out and play with my friends who have been golfing for years and years. Needless to say, im very happy with how the lessons have been and highly recommend.
I could go on and on and on and on about how special a person and teacher Michele Conte is. Let me sum it up this way. I was a 17.3 when I started with Michelle in February. Today I reached 9.6. Never dreamed possible. The only thing better is the pure joy of getting to know Michelle. I am a lucky man.
I had the opportunity to work with Stephen Conte. Right from the getgo, he was able to access cause and effect from my grip. So, we worked of adjusting/changing my grip. Stephen has an awesome demeanor and great nsight into helping other make adjustments. I highly recommend work with Stephen Conte.
Michele is a top notch instructor. From the time I scheduled the lesson until I completed the lesson. Great communication skills, very patient and friendly environment, I learned more than I expected. …More
I took a number of lessons with Michelle last year to get back into playing golf. She is awesome! Very professional, friendly and most importantly a great teacher. I improved so much that I persuaded my husband to take a few lessons with her so that we can start playing golf together. I highly recommend her! Can not wait for my lessons with my husband scheduled for next week.
I've been taking lessons w Michelle Conte for over 10 years and my golf game has improved tremendously. She did such a great job w me, that I started taking my 8 year old daughter to get lessons from Michelle also. My daughter has now been w Michelle a little over a year and is now a top rated golfer on all the junior major golf tours. Michelle's teaching methods are simple to understand and she gives great examples and drills of what to practice and how. Michelle has taken my daughters golf game to the next level. She has been invited to the junior world championship of golf every year since beginning w Michelle. I highly recommend Michelle and her academy.
About 5 years ago, my wife and I had lessons with Michelle and our games really improved. This year as a birthday present , my wife had another 3 lessons. Michell is the best! Her positive, supportive and professional approach really helps you understand your golf swing. She gave my wife that extra confidence she needed to continue to improve her game. We'll definitely be back. 1
Michelle Conte is an outstanding golf instructor! I have learned so much from her as she has elevated my game. Her method of teaching is straightforward and specifically tailored to work at any golfer's level. And, with continual practice you will see results!
Today I had a lesson with Michelle Conti. My lesson went beautifully under her expert guidance. I was so impressed with the extent she went to to keep me safe from COVID-19. First I forgot my mask and she immediately supplied me with one. Then she escorted me to a newly sanitized cart. She kept social distancing while still giving me her full attention. Lastly she made sure I sanitized my hands which she provided) before departing. GREAT JOB MICHELLE
Brilliant instructor. Steve worked on my bunker game for 1 hour with amazing results. Best 1 hour lesson I had in any sport. Teaching is his calling and a genuinely good person. Highly recommend lessons with him, it will improve your game.
Stephen is the best coach I have ever met. Did 10 courses with him, and my swing completely changed. A++++
Stephen Conte was able to undo 15 years of horrible swing habits in just a few 30 min lessons. The improvement (in both my swing and my confidence) from my first lesson to my last lesson was staggering! I would highly recommend Conte's Palm Aire Golf Academy to any golfer of any skill level. Thanks Stephen!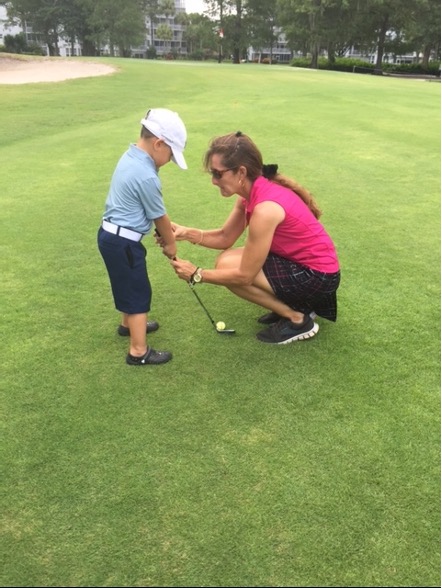 Let us create a personalized golf improvement program for you.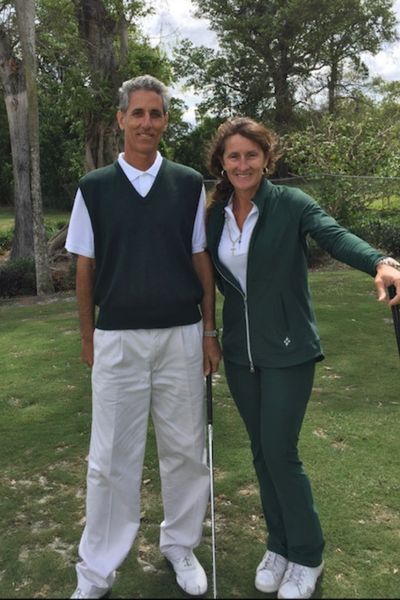 ESTABLISHED
Over 27 years at the same location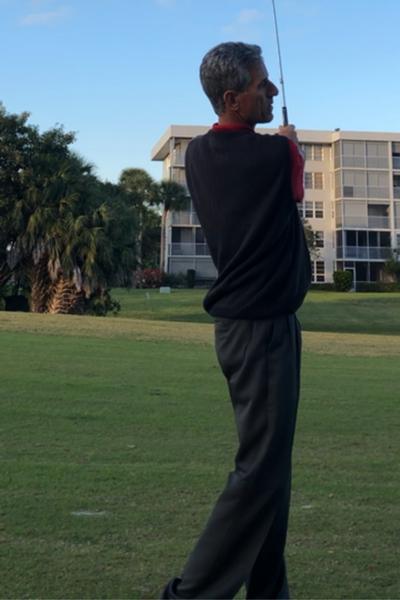 EXPERIENCED
Award-Winning PGA / LPGA Professionals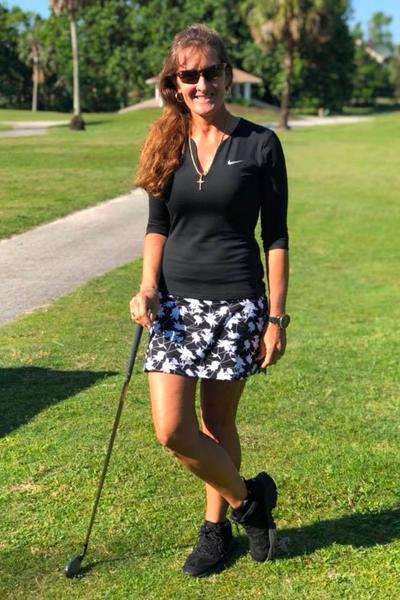 NATIONALLY RECOGNIZED
Previously named as one of the "Top 8" teaching facilities in the nation by GFW magazine.
Award-Winning PGA / LPGA Professionals